Everything You Need to Know About Michael Cohen, Contextualized
---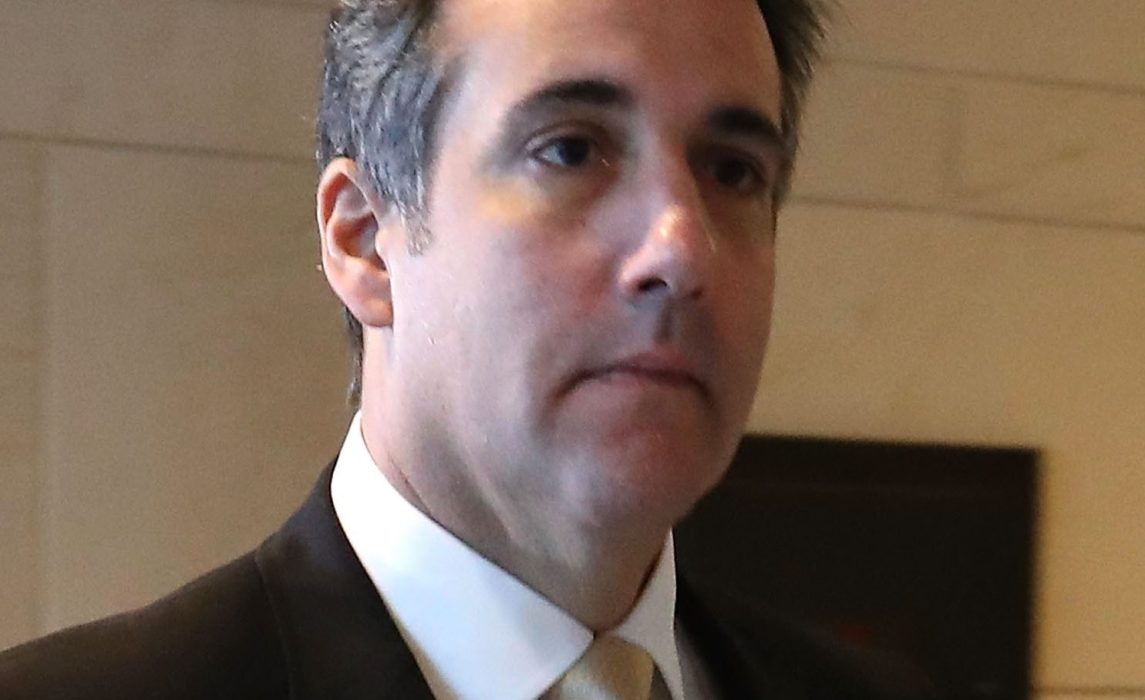 Update: May 30, 2018
In the last several weeks, new details about Cohen and his associates have been reported:
Sources reveal that Michael Cohen met with Russian oligarch Viktor Vekselberg and Andrew Intrater, the CEO of Columbus Nova on January 9, 2017, at Trump Tower. Columbus Nova, which has been described as the "U.S.-based investment vehicle" for the Renova Group, a sanctioned Russian entity owned by Viktor Vekselberg, later awarded Cohen a lucrative consulting contract. Intrater noted that Cohen and Vekselberg discussed strengthening US-Russia relations, but that Vekselberg had no role in the decision to hire Cohen as a consultant.
On May 23, the BBC reports that Michael Cohen was paid at least $400,000 by Ukrainians to set up talks between Trump and Ukrainian President Petro Poroshenko in June 2017. Shortly after, the Ukrainian government halted their investigation into Paul Manafort. Cohen, as well as several representatives of the Ukrainian government, deny this allegation.  
Additionally, Andrii Artimenko, a Ukrainian politician involved in delivering a plan to Cohen and Felix Sater to broker peace between Ukraine and Russia, confirms that he will appear before a grand jury connected to the Special Counsel investigation, but was unable to provide any further details.
Update: May 9, 2018
Multiple sources report that Michael Cohen, Trump's personal attorney, received approximately $500,000 from Columbus Nova, beginning in January 2017, and continuing until at least August 2017. Columbus Nova has been described as the "U.S. investment vehicle" for the Renova Group, a sanctioned Russian entity owned by Viktor Vekselberg. Vekselberg, a Russian oligarch with close ties to Putin, is also personally sanctioned by the Treasury Department. Reportedly, the payments were funneled through Essential Consultants LLC, a shell company affiliated with Cohen. The company has been reportedly used to pay Stephanie Clifford to keep quiet about an alleged affair with Trump, to pay off a former model after she had an affair with Republican donor Elliott Broidy, and to collect consulting fees from several foreign companies.
At a Glance:
Longtime personal lawyer and all-purpose "fixer" for President Donald Trump and the Trump Organization, facilitating everything from shady business deals to hush money for Trump's mistresses
Has a long history of questionable practices, both before and while working for the Trump Organizations
Has many connections to corrupt bureaucrats and oligarchs from the former Soviet Union, especially Ukraine, as well as individuals tied to the Russian mob
The Russia Connection:
Through his connections in Eastern Europe, was a major force behind the Trump Organization's pivot to licensing deals, working to broker deals with allegedly corrupt businessmen in Georgia, Kazakhstan, and Russia
During the 2016 presidential campaign, was actively working with his longtime friend Felix Sater on a deal to develop Trump Tower Moscow, reportedly securing financing from a sanctioned state-run Russian bank; leaked emails between Cohen and Sater suggest the pair considered the project an avenue to achieve both business and political goals
Continued working with Sater during the transition, acting as conduits between a pro-Kremlin Ukrainian politician with whom Sater had a business relationship and Michael Flynn to deliver a "peace plan" for Ukraine that would result in the lifting of sanctions on Russia
Has testified before both the House and Senate Intelligence Committees in the ongoing investigation into Russian interference in the 2016 presidential campaign
According to the Department of Justice, is the subject of a months-long criminal investigation that, in April 2018, resulted in raids on his home, office, and hotel room and the seizure of documents, hardware, and recordings of his conversations with clients
Introduction
Though Michael Cohen is often described as Trump's personal attorney, his work for the president is far closer to that of a "fixer" than an actual legal adviser. Throughout their decade-long relationship, Cohen has frequently operated in the shadows. From negotiating with corrupt bureaucrats and businesspeople in Eastern Europe to paying off porn stars with whom Trump has had affairs to keep them from revealing his infidelities to the public, Cohen has skirted ethical and legal boundaries on a variety of fronts. In many ways, Cohen embodies the culture of corruption that has surrounded Trump from his business career to the presidential campaign and into the White House. Cohen's use to Trump lies not in his legal acumen, but in his willingness to ignore ethical lines and his loyalty to Trump above almost anything else.
Cohen's questionable business practices, which long predate his relationship with Trump, made him particularly valuable to the president. Even before meeting Trump, Cohen developed ties to organized crime in both the United States and the former Soviet Union and worked closely with politically-connected Eastern European businessmen dogged by corruption concerns. Where some might see this checkered past as a red flag, Trump saw it as an asset; he brought Cohen onto his team right as he pivoted his business towards international licensing deals, particularly in the former Soviet bloc.
Cohen has recently emerged as a central figure in the investigation into the Trump campaign's collusion with Russia during the 2016 election. On April 13, 2018, amid a flurry of stories about Cohen's potentially illegal payment to, and alleged intimidation of, the adult-film actress Stephanie Clifford (also known as Stormy Daniels) to keep her affair with Trump quiet, the FBI raided Cohen's home, office, and hotel room. The raid, reportedly part of a months-long criminal investigation into Cohen's business practices, has renewed attention on Cohen's connections and long history on the fringes of legality.
Cohen's Early Corruption: Organized Crime Links & Taxi Medallions
Two main threads pervade Cohen's pre-Trump Organization history: corruption and a deep relationship with post-Soviet states, particularly Ukraine. As is the case with Trump, the two threads are often inextricable, creating a morass of cash-heavy businesses that left Cohen simultaneously wealthy and compromised. These threads are not incidental baggage for Cohen; they are his specialty.
One early example of this overlap is his partnership with the New York-based Ukrainian "taxi king" Simon V. Garber, which began in the 1990s. At the time, Garber was reportedly "borrowing large amounts of money to finance taxi businesses in both Russia and the United States." Garber has been repeatedly investigated, and faced millions of dollars in fines for improper business practices, including illegally using salvage vehicles, overcharging drivers to lease vehicles, and employing drivers with histories of vehicle citations (Garber reportedly "struck a deal with City Hall […] agreeing to replace 600 of the fleet's 800 cabs with hybrid vehicles and pay $1 million in fines" over the allegations, but did not face criminal charges.) Garber has also been convicted of assault and criminal mischief charges. Cohen and Garber's relationship ended on a sour note when Garber sued Cohen for breach of contract in 2012; the case was dismissed and sent into arbitration. Special Counsel Robert Mueller is reportedly looking at the relationship as part of his broader probe into the Trump campaign's relationship with Russia.
Garber isn't the only individual linked to the former Soviet Union with whom Cohen has worked in the taxi business. Evgeny Freidman, another New York-based taxi baron, has a similar background to Garber, although he and Cohen are reportedly still on good terms. Like Garber, Freidman has a history of run-ins with the law. According to BuzzFeed, Freidman "was charged in 2017 with stealing $5 million that should have been paid to New York state," an allegation he has denied. He was also accused of threatening to kill the family of one of his business partners (the judge issued a protective order in this case). The cases did not result in any convictions. Reportedly, Freidman currently runs a company that manages "about half of Cohen's [taxi] medallions."
Dealings with Politically-Connected Ukrainian In-Laws
Cohen's father-in-law Fima Shusterman also has connections to both the former Soviet Union and the New York taxi cab business. Shusterman, a naturalized citizen from Ukraine, has a long-reported history of criminal dealings. He pleaded guilty to conspiracy to defraud the IRS in the 1990s. In 1993, he was convicted on charges related to money laundering along with two of his business partners. Shusterman also had ties to the Trump Organization that predate Cohen's, reportedly "funneling money into Trump ventures" in the 1990s. According to Seth Hettena, a former federal investigator, "Fima may have been a (possibly silent) business partner with Trump, perhaps even used as a conduit for Russian investors in Trump properties"—foreshadowing Cohen's later role as a link between the Trump Organization and the former Soviet Union. Shusterman reportedly loaned over $20 million to a Chicago taxi mogul who manages 22 cabs owned by Cohen; the owners of the company were then mentioned in the warrant used to raid Cohen's office in April 2018.
In 1998, Cohen also incorporated two businesses, Ukrainian Capital Partners LP and Ukrainian Capital Growth Fund Corp. Though the latter was reportedly dissolved in 2002, New York State records list the former as still active. It remains unknown what functions these companies perform, but their names suggest they were intended to facilitate investments in Ukraine.
Cohen developed additional business ties to Ukraine through his brother, Bryan Cohen, who also married a Ukrainian woman. Both Cohen brothers worked with Bryan's father-in-law, prominent Ukrainian businessman Alex Oronov. In February 2006, Cohen was listed as an executive of International Ethanol of Ukraine, Ltd., alongside Oronov. The company appears to have been set up in part to help secure American investments for an energy company Oronov co-owned with the Ukrainian politician and oligarch Viktor Topolov, who has close connections to organized crime. Later that year, Oronov, Cohen, and Cohen's brother Bryan, also listed as an officer and a signatory on the company's incorporation paperwork, reportedly brought American bankers to Kiev to pitch them on financing a factory to be developed and run by Oronov and Topolov's company. They ultimately failed to secure financing from American banks, instead receiving financing from a Ukrainian import-export bank on whose board Topolov served. The facility never became operational and ultimately filed for bankruptcy. Cohen initially denied that he was involved in the deal, saying, "You are wrong almost 100%." When shown the paperwork listing him as a director of International Ethanol of Ukraine, he insisted he had played only a small role, had only met Topolov once on his 2006 trip to Ukraine, and did not know the details of Oronov's connections to Topolov. Topolov has denied links to organized crime.
Topolov offers a textbook example of the intermingling of corruption, organized crime, and politics in Eastern Europe. According to the FBI, Topolov had links to Russian organized crime through the construction company he ran in the 1990s, which employed at least three executives allegedly involved with Russian organized crime: Leonid Roytman, who has admitted to participating in at least 20 murders and has close ties to the Russian crime boss Semion Mogilevich; and Slava and Alex Konstantinovsky, who the FBI believes are Russian mafia lieutenants who have ordered at least one hit on a high-ranking member of Russia's criminal underworld. Slava is now a member of Ukraine's parliament. Roytman has served seven years in U.S. prison for taking out a hit on the Konstantinovskys. Topolov has also been investigated for money laundering and embezzlement. Investigators involved in the case have said that, though there was significant evidence of the scheme and that Topolov lied to them, the case was dropped after Topolov was elected to parliament.
Topolov is also considered a close associate of Andrii Artemenko, the Ukrainian politician currently under investigation for treason for delivering a plan to Cohen and Felix Sater to broker peace between Ukraine and Russia. Artemenko succeeded Topolov as the owner of the CSKA Kiev soccer team; he was also reportedly investigated for a fraud scheme related to the CSKA football club, although the charges were dropped and Artemenko has denied wrongdoing. After Oronov died in March 2017, Artemenko took to Facebook to claim that Oronov died "at the hands of American journalists" due to his involvement in the peace plan Artemenko passed to Cohen and Sater. There is no evidence to back up his claim, which Oronov's family has denied.
Suspicious Ventures Tied to Russian Mob
Topolov is not Cohen's only connection to the Russian mob. Cohen's uncle, Morton Levine, reportedly ran El Caribe, a Brooklyn social club and known hangout for Italian and Russian mobsters. Former Russian mob bosses Evsei Agron and Marat Baluga reportedly "ran their operations out of an office in the El Caribe social club." Cohen reportedly owned a stake in this club until Trump was elected, at which time he "gave up his stake." Also, according to The Wall Street Journal, Gregory Ehrlich, a former friend of Cohen's, said he once heard Cohen brag that he himself belonged to the Russian mob, although Ehrlich says he does not believe the boast was genuine. Levine's mob connections went even further than the social club — he also reportedly "provided medical assistance to members of the Lucchese crime family" (Levine has denied any wrongdoing.)
The list of Cohen's suspicious business ventures involving individuals tied to the former Soviet Union is lengthy. In 1999, he reportedly received a $350,000 check from a Russian hockey player named Vladimir Malakhov, who claimed it was "a loan to a friend." Malakhov was at one point reportedly the target of threats from a famous Russian mafia boss. Malakhov's friend, a Russian woman living in Florida, never received the money, and Cohen claimed that he did not personally know anyone involved in this transaction. In a 2007 deposition, Cohen alluded to the idea that his old business associate Simon Garber may have known the hockey player, but otherwise failed to explain why the check was made out to Cohen or where the funds went, claiming that "he didn't recall why the $350,000 was deposited or what became of it." Malakhov's agent later testified that the intended recipient of the check was Vitaly Buslaev, "who has been identified by multiple Russian media outlets as a Mafia figure [and] was a friend of one of Mr. Cohen's business partners." Cohen denied knowing Buslaev.
In another case, Cohen's actions closely mirrored those of a larger criminal network involving Russian immigrants who were engaging in insurance fraud. In the early 2000s, Cohen incorporated numerous medical practice and billing companies in New York and represented "more than 100 plaintiffs who claimed they were injured in auto collisions;" according to an investigation by Rolling Stone, there is evidence that multiple of the collusions were faked. (Cohen has never been charged in relation to the practice, and none of the parties involved have commented on Rolling Stone's story.) Simultaneously, New York prosecutors were conducting Operation Boris (Big Organized Russian Insurance Scam), an investigation that resulted in the convictions of hundreds of immigrants from the former Soviet Union who claimed to have been injured in auto accidents. Although Cohen was not implicated in the case, many of the people working with him at this time were accused of wrongdoing related to separate cases: one lawyer involved in Cohen's cases was later disbarred for professional misconduct; a doctor linked to a company Cohen incorporated was charged with criminal insurance fraud (the charge was later dismissed); and another doctor associated with a company incorporated by Cohen pleaded guilty to writing fake prescriptions.
Partnership with Eastern Europeans in a Casino-Boat Venture, Sued Dozens of Times
Around 2003, Cohen invested $1.5 million in a casino-boat venture run by Ukrainians Arkady Vaygensberg and Leonid Tatarchuk that was eventually sued at least 25 times (it is unclear how many of these lawsuits overlapped with Cohen's tenure); he and his partners reportedly "sold the boat and settled the debts for less than what some of the plaintiffs originally claimed they were owed." The boat, Atlantic Casino, had numerous issues. According to court filings, the venture failed to properly compensate employees, respond to court filings, and heed judgments against it. The company's lawyer reportedly did business with "a prominent South Florida figure accused in 1980 by gambling officials of association with known mobsters."
As was the case with previous allegations of wrongdoing, Cohen's response to questions about the matter was to deny any involvement in the boat's misfortunes. In an interview with BuzzFeed News, Cohen claimed that "he did not have a stake in the casino business, only the yacht, and bore no responsibility for lost wages and unpaid debts." But the company's paperwork says otherwise: According to BuzzFeed News, public documents show that Cohen owned 30 percent of the company, was "entitled to nearly a third of the company's profits," and served as a shareholder and director of the two companies that controlled the casino. Shown the paperwork documenting his 30 percent stake, Cohen reportedly told BuzzFeed, "I disagree and, if I did, I never knew it." He then claimed to have been a silent partner who lost $1.5 million in the venture. The boat was eventually sold; employees who were owed back wages by the casino sued unsuccessfully, and the case was dismissed because the casino had no remaining assets.
For Trump, A Bridge to Post-Soviet Riches
Cohen continued his work on the fringes of legality when he joined the Trump Organization in 2006. Reports differ as to how Trump and Cohen were first introduced. According to Rolling Stone, Shusterman originally introduced the two men, while The Real Deal has reported that Donald Trump Jr., whom Cohen met  through investments in Trump properties, recommended him as an attorney to Trump. By the time Cohen began working for Trump, he had already invested in Trump's properties. In 2001, he had purchased a $1 million condo in Trump World Tower. His parents, in-laws, and a business partner also bought units in other Trump buildings, totaling a reported $17.3 million.
In addition to his personal investments in Trump property, Cohen's other real estate dealings between 2011 and 2015 often mirrored the questionable tactics used by Trump. Beginning around 2006 and lasting at least through 2014, the Trump Organization reportedly "spent more than $400 million in cash on new properties," an unusual tactic for the self-proclaimed "King of Debt." Similarly, companies connected to Cohen purchased buildings in Manhattan, often using cash, and would quickly "flip the building in another all-cash deal for four or five times to previous purchase price," selling immediately to another company.
Cohen's work with the Trump Organization also coincided with Trump's pivot to international licensing deals. The pivot, which occurred during the global financial crisis and subsequent recession, allowed Trump to pursue deals in lucrative but risk-prone locales like Eastern Europe and the former Soviet Union. Cohen's connections in this part of the world (including through his childhood friend Sater) may have helped him broker these deals, aiding Trump as he worked to expand his business internationally. Cohen's years of working with Russians and Ukrainians on dubious deals would serve him well at the Trump Organization, as he worked to expand Trump's international reach by negotiating with business partners who were often corrupt and unscrupulous.
Cohen has played a central role in at least three attempts to build Trump properties in the former Soviet Union. Cohen was reportedly the main force behind the Trump Organization's now-derailed attempt to construct a tower in Batumi, Georgia, through his "dear friend" Giorgi Rtskhiladze, the head of the Silk Road Transatlantic Alliance. Cohen was the primary representative in the Trump Organization's negotiations regarding funding with an offshoot of the Georgian investment fund Silk Road Group. In the process, he met with, among others, Yerkin Tatishev, a board member of Silk Road Group suspected of having used the company to funnel money to another company he owned, and Georgia's president, Mikhail Saakashvili. (Tatishiev has denied any personal financial involvement in the Silk Road Group, claiming that joint investments between his company and the Silk Road Group were "charity/heritage projects" and that "he was not involved in making decisions about Silk Road Group projects that had been funded by B.T.A. loans.)
The Silk Road Group had multiple red flags that, according to The New Yorker's Adam Davidson, would have discouraged most American real-estate companies from partnering with it for fear of violating anti-corruption laws. The fund derived much of its funding from the Kazakh government-owned BTA Bank, whose assets are now part of Kazakhstan's sovereign-wealth fund, directed by Timur Kulibayev, the son of Kazakhstan's dictator Nursultan Nazarbyev. Asked about the connection—which, Davidson says, was readily apparent with even a cursory online search—Cohen responded, "I didn't even know that BTA was involved in this entire scenario up until the moment you told me," and denied that the deal for funding was even set. Moreover, according to Davidson, Silk Road Group is organized as a holding company controlling dozens of subsidiaries around the world, an unconventional structure that makes tracing money flows difficult and creates easy opportunities for financial crimes through the company. The project was still in development as of the 2016 election. Shortly after the election, the long-stalled development process suddenly and unexpectedly began moving forward again. However, the partnership was cancelled as part of the Trump Organization's broader distancing from foreign deals. Construction continues without the Trump name.
While working on the project, Rtskhiladze and Cohen also began promoting a plan for a deal in Astana, Kazakhstan, reportedly meeting with the country's prime minister. Rtskhiladze was also the conduit for an attempt to develop Trump-branded real estate in Moscow, although the Trump Organization reportedly turned down the deal because it had already committed to Trump Tower Moscow project involving longtime Trump business associate Felix Sater.
Conflicts of Interest: Russian and Ukrainian Dealings Bleed Into the Campaign
Perhaps most famously, Cohen, alongside Sater, was involved with the effort to develop Trump Tower Moscow during the 2016 election campaign. Sater worked with IC Expert Investment Company in an attempt to build a Trump Tower Moscow in 2015, hoping to secure financing from sanctioned Russian bank VTB. He emailed Cohen in 2015 about the prospect of a Trump Tower in Moscow, reportedly stating "our boy can become president of the USA and we can engineer it." While Cohen and Sater were trying to get this project off the ground, Cohen emailed Kremlin spokesperson Dmitri Peskov asking for help; Peskov has acknowledged that he received the email, but claims not to have responded.
When CNN first reported on the existence of the deal, and that it had proceeded far enough for the Trump Organization to sign a letter of intent, the company claimed to have abandoned the project in January 2016; however, subsequent reporting has revealed that Cohen and Sater were pursuing the development as late as June 2016, and were at one point working with a former colonel in Russia's military intelligence service on the deal. Trump Tower Moscow was neither the first nor the last time Cohen and Sater worked together; in fact, the two have been friends since childhood, and later worked together in the early weeks of Trump's presidency to push a secret plan across the President's desk to lift Russian sanctions in exchange for Russia withdrawing from eastern Ukraine.
Cohen also played a role in arranging the 2013 Miss Universe Pageant in Moscow. In the summer of 2013, Cohen attended a planning dinner in Las Vegas along with Rob Goldstone, Aras Agalarov, Ike Kaveladze, and Donald Trump (Agalarov and Goldstone were both later involved in arranging the infamous June 9th, 2016 Trump Tower meeting, which Kaveladze attended.)
Cohen clearly saw no line between his business dealings in Eastern Europe and his work for Trump. In September 2015, he reportedly arranged for Trump to make an appearance over video link to a conference in Kiev; in return, the Trump Organization received a $150,000 donation from Ukrainian steel magnate Victor Pinchuk. This payment is reportedly under investigation by the Special Counsel's office. A former IRS division head told The New York Times that the amount was "unusual […] for such a short speech," and noted that the timing of the payment was curious, as it came during a campaign cycle and could have been seen as "an effort to buy influence." Pinchuk, like many of Cohen's other Ukrainian contacts, is politically connected and has a history of questionable business dealings. He is the son-in-law of a former Ukrainian president and has been accused "of illegally dumping steel on the American market at artificially low prices."
A Veteran "Fixer" on the Campaign Trail
Cohen remained a trusted advisor through the 2016 campaign cycle, during which any questions regarding Russia were reportedly sent directly to Cohen. Cohen was also a surrogate for the Trump campaign, both in public and private, working hard to shield Trump from any potentially damaging stories. He reportedly used "intimidation tactics [and] hush money" to protect Trump from various public scandals such as compromising pictures, allegations of sexual misconduct, and alleged affairs.
The most well-known example of these strategies is Cohen's payment to the adult-film star Stormy Daniels. He reportedly paid Daniels $130,000 immediately before the election in order to prevent her from publicly discussing her relationship with Trump. Questions have been raised about whether this payment could have violated campaign finance laws, with some experts noting that it could have been considered a contribution to the Trump campaign. Cohen has denied that Daniels had an affair with Trump; in turn, Daniels has accused Cohen of intimidating and coercing her. He has also denied that the payments had anything to do with the election and denied threatening Daniels. Cohen went to extreme lengths to hide his efforts in the Daniels case. He incorporated a shell company in Delaware called Essential Consultants LLC in order to pay Daniels the money. When Cohen finally admitted that he was involved, he stated that he paid Daniels with his own money, and that he was not reimbursed by the Trump Organization or by Trump himself. Even though he used his Trump Organization email to arrange the money transfer, Cohen claimed Trump did not know about the payment.
This is not the only time Cohen used payments to cover up an undesirable story, either on Trump's behalf or on behalf of another client. Karen McDougal, a former Playboy model who claims to have had an affair with Trump, also said in a lawsuit that Cohen was involved in efforts to pay her off to ensure her silence. Cohen also reportedly used a Delaware-registered limited liability company to facilitate two different payments involving his clients Elliott Broidy and Donald Trump. Broidy retained Cohen to negotiate an NDA concerning Broidy's affair with a former Playboy model.
Cohen's role in the Trump Organization during the 2016 election has drawn scrutiny, especially after the publication of the infamous Steele Dossier. The Dossier contains four successive different reports alleging that Cohen traveled to Prague in late August or early September as a representative of Trump's campaign to meet with Russian officials to cover up collusion between the two sides. (Cohen has strenuously denied making this trip, even allowing reporters to view the inside of his passport in an attempt to disprove the allegation.) After BuzzFeed first published the Dossier in January 2017, Cohen sued both the news outlet and Fusion GPS, the private-investigations firm that funded the dossier, for libel. However, in April 2018, amid reports that Special Counsel Robert Mueller has evidence that Cohen "secretly made a late-summer trip to Prague" in 2016, Cohen dropped the suit.
A "Peace Plan" for Ukraine, a Payoff for Russian Interference?
Cohen continued to meet and work with his old business contacts even after Trump's inauguration. The most notable example came during Trump's first month in office, when Cohen, Sater, and the aforementioned Ukrainian politician Artemenko partnered up to bring a "peace plan" between Ukraine and Russia to then-National Security Adviser Michael Flynn. Sater was roped into the plan by Artemenko; at the time, the two men were reportedly working on an energy deal in Eastern Europe. Sater helped facilitate a meeting between Artemenko and Cohen, after which Cohen reportedly said he would deliver the plan to the White House (although he has denied doing so.) The plan reportedly involved lifting sanctions on Russia and facilitating the withdrawal of Russian forces from eastern Ukraine, as well as the use of kompromat to show "that Mr. Poroshenko and his closest associates are corrupt."  It drew heavy criticism from Ukrainian diplomats and did not move forward.
Conclusion
Cohen's history as a "bag man" for Trump and his organization has placed Cohen at the center of a number of the president's scandals, and has not gone unnoticed by federal investigators. He appeared before the House and Senate Intelligence Committees in October 2017 to answer questions about "the inner workings of the president's business empire and how it considered expansion into foreign markets like Moscow," with particular focus on his and Sater's attempts to develop Trump Tower Moscow during the campaign. According to The Daily Beast, Cohen at one point received leaked information about the testimony of David Kramer, a staffer for Senator John McCain and an early recipient of the Steele dossier, from House investigators—a major breach of protocol, as both Cohen and Trump, who is Cohen's client, have been witnesses and/or subjects of the investigation. The Trump campaign is reportedly paying a significant portion of Cohen's legal fees.
In April 2018, CNN reported that Cohen had been under criminal investigation for months. On April 13, federal agents raided Cohen's residence, office, and hotel room, reportedly seizing business records, emails, documents, and recordings Cohen made of his meetings with clients; according to CNN, the raid "included a search for communications related to efforts to suppress negative information ahead of the election," including communications about the "Access Hollywood" tape. Though Trump initially called the raid "disgraceful" and asserted that all his conversations with Cohen are protected under attorney-client privilege, subsequent developments—including Trump's own comments on the subject—suggest that the relationship does not warrant those protections. It has since been revealed that Cohen has had only three legal clients in the past year: Trump, Broidy, and Sean Hannity. Cohen has reportedly made hush-money payments for at least two of these three clients.
Despite being under criminal investigation, Cohen has continued to hold meetings with some of his old business partners. During a break in his hearings in April 2018, Cohen was photographed with real estate executive Rotem Rosen and a former Deutsche Bank executive, Jerry Rotonda. Rosen used to work for the "King of Diamonds" and Putin ally Lev Leviev, as well as for the Sapir Organization, which was the developer of the Trump SoHo project (he is married to Alex Sapir's daughter.) Rosen accompanied Trump to Moscow in 2013, and launched his real estate firm MRR Development with Rotonda in 2017. The photo, and that day's revelation that he had tried to cover up his work with Hannity, highlighted the reason Cohen was in this bind in the first place: He has made a long career out of working for and with questionable actors from the former Soviet Union and covering up his clients' shady behavior—the perfect background for somebody looking to facilitate collusion between one of those clients and the Russian government.
As with the president himself, Cohen's business history helped lay the groundwork for the 2016 election and beyond, as he, like Trump, leveraged connections like his childhood friend Felix Sater and experience pursuing shady deals to allegedly help coordinate collusion between the Trump campaign and the Kremlin. While some newcomers to the Trump team were instrumental in facilitating communications with the Russian campaign to elect him President, Cohen shows that Trump's ties to Russia were deep, long-standing, and potentially compromising long before the 2016 election.
Further Reading: