How the Manafort and Gates Indictments Are Related To Collusion
By Moscow Project Staff
---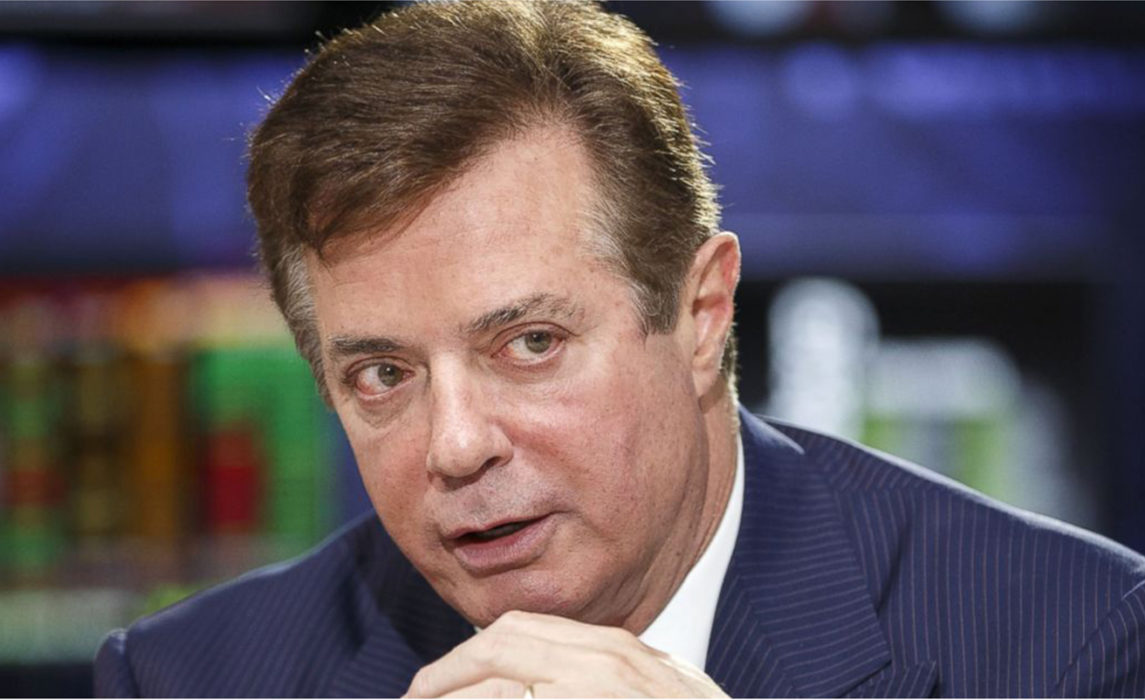 Today's indictments suggest a stronger case for why Manafort would facilitate collusion between the Trump campaign and the Russian government.
According to the indictments, Manafort was in financial distress after Yanukovych fled to Russia and was looking around for money. The indictments allege that: "In the second part of the scheme, between approximately 2015 and at least January 2017, when the Ukraine income dwindled after Yanukovych fled to Russia, MANAFORT, with assistance of GATES, extracted money from MANAFORT's United States real estate…"
Based on other reports, we know Manafort's life was in shambles: He was allegedly millions in debt to a mob-connected Russian oligarch with close ties to Putin, and couldn't access the money he'd stashed offshore because the FBI was investigating his work in Ukraine.
Suddenly, he emerged from obscurity to actively push his way onto the Trump campaign as an unpaid volunteer, despite warnings from his friends that doing so would only invite further scrutiny.
Within weeks of joining the campaign, he was emailing a former aide about how he could use the campaign to "get whole" with, and offering private briefings for, the Russian oligarch suing him for almost $20 million.
The 2015 to 2017 timeframe clearly overlaps with Manafort's time as Trump's campaign manager. The indictments may not mention his work on the campaign, but they point to a clear explanation for collusion: Manafort was looking to trade on his newfound connections as a way to pay off his debts.
Much of Manafort's indictment concerns how he tried to obtain loans on his properties through fraudulent means, for instance by inflating his income. Paired with the reports suggesting he may have offered Stephen Calk, the Chicago banker, a job in the White House in exchange for $16 million in home loans, it is clear Manafort would resort to creative means of generating income.  How creative did Manafort get in trying to pay back his $19 million loan to Deripaska?
Manafort already had plenty of experience working with Russia to get his candidates elected.
Before joining the Trump campaign, Manafort made his fortune—including almost $13 million in off-the-books payments—working with the pro-Putin Ukrainian politician Viktor Yanukovych and his Party of Regions.
In Ukraine, Manafort helped his candidates appear more presentable in public even as he pushed them to appeal to pro-Russian factions in Eastern Ukraine and reject the West; the Party of Regions even signed a collaboration agreement with Putin's party, United Russia.
Meanwhile, Manafort was developing business relationships with Russian oligarchs like Oleg Deripaska, the billionaire aluminum magnate and close Putin adviser currently suing Manafort.
FBARs are a big deal—and could bring down Trump as well.
Foreign Bank Account Registration on tax returns is a black-and-white matter: Either you disclose them, or you break the law.
This may be one of the reasons Trump has yet to release his tax returns, and why he's so scared of Mueller looking at his finances.